So let me start with this: Yes, I know I'm late.. and I do apologize for the tardiness but it comes with good reason… My internet!! Got my shit situated. But I'll get into that… Since my last day at work (last Friday) I've been off and had some free time. With that I've been getting some random things done Time Warner/ Spectrum played the fuck out of me and to be honest I'm really tired of giving them my money for either sub-par service or services I didn't ask for. I continued to plan my bday trip as well as I began shooting my web series.
Sooo I'll start with the Spectrum Bullshit. Yall hey played tf outta me. I had the internet service before and was transferring service to my new apartment. I pay my balance on the account at the previous address and I let them talk me into upgrading service to get tv, internet, and phone. Well when they came to install, the technician said I had to buy the phone myself.  I was like "What? oh nah I don't want the service then" and the tech said I could cancel it. I said ok. Not even 30 days having the service and I'm getting a bill for 200$. My bill for all 3 services was supposed to be around 130$ So you know I was hella confused. They cut the service off and I received 2 notices, one that said to pay 59$ to get my service restored and another notice that says 200$ to restore services. So I call to ask and they say its 200$ NOT 59$. I said ok and hang up. Lemme tell yall, I'm not paying that shit. So I was using my Verizon hotspot off my phone as my wifi but it was a lil slow. So I was shopping around… can't go to att (I owe them money from like 5 years ago and they do a credit check, nope).. my mom suggested a company called Cox Cable but they didn't provide service in my area (but me and my mom live 15mins apart lol). Options looked slim…. in the meantime, Spectrum calls and ask if I want to cancel my service all together and I tell them yes. The day a tech came to get my equipment was the same day my Verizon Hotspot (MiFi Jetpack by Verizon) came in the mail. And its been my source of wifi… It works amazing. I am very satisfied… and its only 30$ more on my phone bill (which was already expensive af because of my service AND phone upgrade, also very happy with). But that's the cheapest I've ever paid for internet… and its unlimited… So that's why I wanted to wait to post lol.
So! moving on… What did I do this whole week I been off? I went to get a consultation for…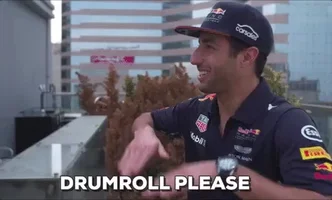 The Brazilian Butt Lift Surgery. lol I have an ok ass (in my eyes) as of now… but I want a bigger one lol. My hips and butt measures between 40 and 41 Inches. I want it to be around 48 inches. Excessive? maybe. But I don't care. That's what I want and I know that no amount of exercise or combination of eating strategies will give me the results I want. I might get close but I wouldn't be satisfied. Anywho, they told me that to take the fat from my trunk (stomach, sides, and back) would be a little over $9K. To take it from the trunk and Arms and shoulders (what I want) its closer to $12K. OF course I don't have that kind of money lol but I thought it would be fun to know. At some point in my life, I do want to get it done but only when I can afford it. And yes, that new body will be helping me to earn more money and NO it won't be through stripping lol.
Also during the week I cleaned up and organized more of my apartment. Put up more clothes and I created new pieces to organize my make up and jewelry. I have ideas for more of my accessories too… I'ma get it together yall lol. But not completely before I get my ass back in LA for my birthday! 😁✈️💃
I booked my flight! And I know what I want to do for the most part (shop, explore, mani and pedi, fine dinner, strip club, night club, lol) and whatever else may arise. I'm looking forward to it. I just have to buy my jumpsuit for my birthday. I've found it, I just need to buy it. because of the timing of it, I'll be shooting some of my episode that week in LA. I'm actually hoping I run into some cool people like I did in NY a few weeks ago. I'm also trying to see if I can set up some type of interview with an employer while I'm out there… That would  be ideal.
As for my web series, STAY TUNED! I just need to finish editing 😞😞😞 which is so tiresome.. Especially since I'm behind! 😩😩😩. Just stay tuned for it guys. It'll be on my Youtube channel. Feel free to write me and ask questions (I plan on doing a q&a/ advice segment on the show so HMU!). The name of the show is "Good Vibes W/ London B". Like I said, Be on the lookout for that 🙂
I work tomorrow… then off for a few days.. again. Pray I don't have another earthshaking day like I did in my last weekly update. Although its been a few shift since then, that incident is still freshly burned in my brain and the remnants of the fire have been whats fueling my search for a new position as soon as possible. After Thanksgiving and my court case gets dropped, I'll be so happy and free to go back to the job I was trying to get downtown making WAY more money than what I've been making. Keep me in your prayers guys! 🙏🙏🙏
Anywho! I hope everyone has been having a stress-free and productive week. If you havent I suggest you check out my most recent book list and catch the wave I been riding on from finishing those books. Seriously check em out. I hope you all are ready for the weekend as well! Be Blessed! As Always….   Like. Comment. Follow. Subscribe.