If I've been a little cold…. I'll apologize. It may be because in recent days, prior to reading and after finishing these two books, I have a new respect for self-preservation and true positivity.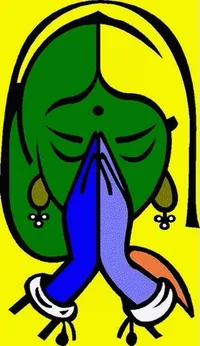 From Personal experience, since finishing both books, My overall satisfaction with myself in life has increased. My general happiness has increased. My knowledge on how to handle situations I don't like has expanded and I am better equipped. Those books got hella gems I picked up to believe in myself, be productive, and bless someone else with.
So I'll just say, since finishing both books I have noticed that I am much happier. Like with self (that's not a typo). Maybe if I explain some parts of the books and their affects on me you'll see the translation lol. So lemme start with Year of Yes first.
"Year of Yes: How to Dance It Out, Stand In The Sun, and Be Your Own Person" is the full title lol. I've mentioned this book before in my previous 'Book list' Post. Its written by the esteemed Shonda Rhimes. This books is about how one word, yes, changed the trojectory of her life as an example of what it can do for you (there is a chapter in the book where she does say 'no is okay'). I listened to it on audible read in her voice and it was funny as hell and at some level more relate-able. The reasons why I really recommend this book, I'm gonna hold off on saying because it was the common theme (that I gathered) between the two. So Moving on to the second book…
"The Subtle Art of Not Giving a F*uck" was written by snarky Mark Manson. I have to say, I actually really enjoyed his sarcastic tone and frank statements. It was funny and transformative at the same time. He takes a much different approach by basically saying "fuck all that positivity shit". But instead he explains the ways in which to live a happier,  less stressed life… That common theme I mentioned earlier was definitely emphasized more-so in Mark Manson's point. And that is:  ITS OK TO BE SELFISH AND PUT YOURSELF AS THE FIRST PRIORITY.  On top of this revelation, the way he lays things out in his book, it helps you to handle unfortunate situations better and use them as opportunities for growth. "Certainty is the opposite of Growth"
I'll be honest, I took Year of Yes to mean that I should accept more opportunities that ordinarily I wouldn't (that were productive of course lol) and what I took away from Manson's book was kind of…. an affirmation of something I always suspected; In the grand scheme of things alot of this stuff does not matter. Furthermore, focus on what makes you happy. If it doesn't make you happy and doesn't pose a negative threat to my lifestyle, it shouldn't matter.
WHAT DO I ALWAYS SAY!?
C O N T R O L

W H A T

Y O U

C A N

C O N T R O L
So since both of these books have me in a better place spiritually and mentally… Now I'm tryna work on a love life 🙄😅. So I've been listening to Steve Harvey's "Straight Talk, No Chaser: How to Find, Keep, and Understand a Man" which is the sequel book to "Act Like A Lady, Think Like a Man"… No I don't have the book but I have the movie, I've seen it 100 times, and I can think analytically lol SOoo… it works for me lol. I'm still able to understand. And of course, I'm going to do a post about it once I finish it.. Maybe I'll be able to figure out the real reasons I'm still single lol 😅🤦‍♀️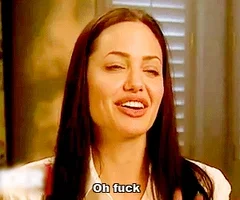 Anywho, I hope you liked this post. Check out Shonda Rhimes' "Year of Yes: How to Dance It Out, Stand In The Sun, and Be Your Own Person" as well as "The Subtle Art of Not Giving A F*ck" by Mark Manson at your local book store or on audible.
As Always! Like. Comment. Subscribe. Follow.