Hey everyone! So… I'm late. real late… Like SUUUPER-DUPER late😞. My bad. I been hella busy getting hours at work and by the time I get home, I smoke and fall asleep 😩😴. I literally am still living in a half unpacked apartment lol. And I just did my hair in crochet braids so there's hair stuff everywhere too 😩😩😩.. My house in shambles lol but that's ok. because NEXT WEEKEND!, I'm going to NY and I have a few days off before I leave. So I'ma take that time to clean, redo this hair (didn't turn out how I planned), do laundry, and somewhat get my life together… But as of last week and this past week, Let me tell yall… A few things happened; one kinda major thing was I went out with a good male friend of mine I've known for a long time for his birthday. I felt like he was like a brother to me for the longest and we had a conversation about it… he don't like that shit lol never has lol and doesn't want to be referred to as "my brother" or anything of the sort ever again lol.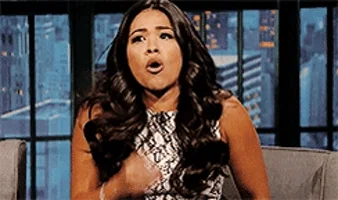 We had a great time kickin it but… 🙄 I lost my damn phone that night. 🤦‍♀️. I was phone-less for like 3 days… and I felt like I didn't have soul lol. No but forreal I did feel weird… just an overwhelming feeling of SALT.
In the midst of defining our relationship, I lost my damn phone 😞😩🤦‍♀️. We were drunk so we didn't even nail down a time frame it could have happened until the following morning smh. Come to find out, the 5minutes we were sitting in his apartment lobby waiting for the Uber, that's when I lost it smh. And we thought security might have picked it up and put it in lost & found… No use. 2 lost & founds, no gold galaxy S7 edge present. OH I was so hurt! I was without a phone for like 3 days and still had to work and maneuver around… it was possible but it was a struggle. I went to go activate my back up phone (Ol' faithful galaxy s4) at Verizon (because the online system was a fail) and a handsome rep named Justin helped me out. I asked about options for a new phone and he told me a slick way to finesse the system to get the phone I really want! The Samsung Note 8! 😁 Got that with a screen protector that has a lifetime warranty (IF my screen cracks underneath the protector, they will replace my entire phone for free!!), and I just got my case from amazon. I'm good to go!
While I'm here, a girl who is something like a local celebrity is presumed to be missing. She was last seen in DC in the early hours of Sunday. She was hosting a college party for Howard University Homecoming. Her name is Nautica aka @so.blessed on IG. The last time someone spoke with her was just before 5am this morning. People are assuming the worst. I am not. I'm chalking it up to she lost her phone, or it died and her charger broke or something of the sort. People mentioning Sex trafficking rings and speculating on guys behind her in a IG video (from the party she was hosting). Now 2✌️ things come to mind: 1) I was MIA for damn near 3 days and ain't nobody make no missing persons post about me on Instagram?? 🙄🤔 Only one of my friends was actually concerned and none of my family checked on me. Zayum. The 2nd thing that comes to my mind is that everyone speculating but not helping and the last thing she or her family needs is to have negativity put over them. Like why even speak "sex trafficking ring" over her at all? That shit blew me dude 😤. Anywho, I hope that babygirl returns home safely and it was all a misunderstanding.
I'd also like to take this time out to REITERATE why I don't go to DC or the DMV area… This is a reason why. Crazy women. Rude men. Whole lotta scammers. Whole lotta hood shit. The capital where the psychopath Donald Trump resides. Aannd its a major hub for sex trafficking women and young girls. I apologize to my DMV readers but no amount of money will get me there. I will have to be federally compelled by a judge to show my face. seriously. No shade but We're like oil & water. Issa fact. 
So moving on… Work has been… kicking my ass… in more ways than one. Ya see, I have this lil 🤔🤔🤔 situation… I have a coworker who is.. for lack of a nicer word but because it is so accurate, a snake. A greedy snake to be more specific. She ran to the manager as if we had a problem and when I was confronted by the manager about it, I had no fucking idea of what had happened. Like I'm talking about completely clueless. Ok, brush it off, keep it pushing.  THEN, she stole a sale from me… AGAIN! this aint the first time this bitch has done that to me and stealing a sale is like literally stealing money out of my pocket. WE GOT BEEF NOW BITCH! Yo, I was so tight that day, I literally went to the back and didn't come back out until the manager came so I could tell her what was up. You know what, I was cool, calm, collected, and pretty much over the entire situation UNTIL (5minutes before the manager actually arrives), my coworker decided to try to check me. I WAS TIGHT ALL OVER AGAIN!
**As a sidebar: I am one of those people that when I get pissed off, do not try to talk to me. I will talk to you when I am good and fucking ready. But if you approach me prematurely I am liable to rip your head off. why? because the last thing I want when I'm decompressing and cooling off my blood, is for the person who made my blood boil in the first place to approach me. That's like trying to eat chicken before It's fully cooked in the oven. That's exactly what its like. You will get sick. you will be FUUUCKED UP! so just be weary of when I am angry or upset to the point I walk away.
But I den figured out how to handle her snake ass tho. She like to be all 'heeheehaahaa' in my face… I be 'heehee-ing' in her face too only because I am laughing at her not with her.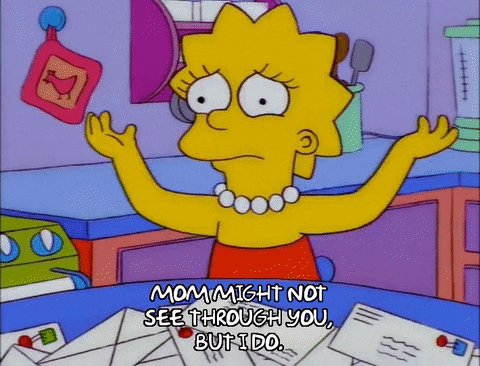 another one of my coworkers fucked me up because she switched shifts with me and got it approved by the assistant manager and I never agreed to the shit… I'm just so grateful that they are so understanding and I didn't get in trouble after showing up to work 2 1/2 hours after I was supposed to be there. 🤦‍♀️
I been feeling like I been literally SLAVING at work. my body is in so much pain and I am tired. LUCKILY for me, tomorrow is my last day of work for the entire week (after working 6days straight) and I'll have tuesday, wednesday, and thursaday to get all my shit together before i bounce up out this bitch and go to NY FOR THE WEEKEND!!! I am sooooo excited. I think I'm just excited to get out of Cleveland lol. My friend from work is going with me, she'd never been. We got the car reserves, hotel reserved, and tickets to this party we're going to go to. OMG ITS ABOUT TO BE LIT!!! I really can't wait lol. I've got so much to do this week before we leave… I have to do laundry, clean my apartment and unpack a little more (I need storage furniture, that's what's preventing me from completing the unpacking), re-do my hair, cook up all this food before it goes bad, find a mailbox nearby and find some weed for this trip lol. I know where its at lol I just have to hit em up and get it lol. AAANND we get paid the day we leave!? oooowwww!!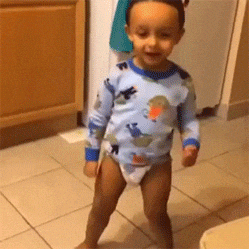 If yall don't notice by now I'm super fucking excited for this trip lol I'm due back another trip away from cleveland and i'm OVERdue going to NY. HMU if you're in the city or nearby this upcoming weekend!
OH! And one more thing that I want to talk about from this past week(s): You raggedy ass niggas…
Let me address you for a minute and please heed the following words. There is nothing about my Face, Body, Personality, Aura, Swag, Conversation, or posts that says (or reads) 'Come Fuck Me Now'. Nothing! FUCKING NOTHING!! Yall retards think its cute to "shoot yo shot" since its the end of  2017, but ya shot WILL GET BLOCKED if you throw it my way, UNSOLICITED. If I don't show interest, keep it pushin pimpin. I had one idiot in my DM's tryna use smoking as a cover to ask for head… another dude sending me a screenshot from an orgy from WestCoastProductions talmbout 'can you see yourself doing this?'… another dude asking me to be his babymama in the IG comments… like, what?!?! yall need to leave me alone lol . before you see a very ugly side of a woman you though you never would lol. I will make you cry sir. so move it. along. please.
With Allllllll of that being said, whether its the end of your week or the beginning of your week I hope that today (Sunday) was good to you and that you stay blessed, not stressed, and safe! Follow. Like. Comment. Subscribe. 🙂